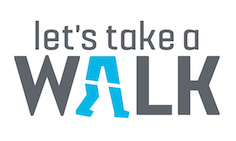 Let's Take A Walk is a non-profit endurance walking event organised by a group of like-minded volunteers from Raleigh Singapore who share the conviction to Pay It Forward. First started in 1997, this event challenges participants to push their mental and physical limits while raising funds for a good cause.
The name Let's Take A Walk was chosen to inject a spirit of spontaneity in an activity that is simple, attainable by most and yet challenging given the distance to be covered and the amount of time spent on one's feet.
Organised by
Raleigh Singapore is dedicated to the development of youths through adventure-based service learning activities. Since its inception in 2001, Raleigh Singapore has worked towards developing the youths of Singapore to be empathetic global citizens. Youths from diverse backgrounds and nationalities are encouraged and challenged to discover their full potential by working together on challenging community projects, overseas expeditions and local adventure projects.
In the long run, Raleigh Singapore hopes that these youth would learn to appreciate what they have more and pay it forward by spearheading similar community projects that would help the less-privileged people. For more information, visit www.raleigh.org.sg
Adopted charity(s):
Details to be announced soon.